Podcast: Play in new window | Download
Subscribe: iTunes | Android | RSS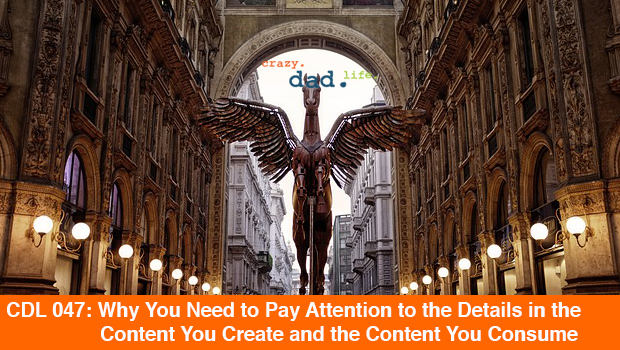 Do Not Lose Track of the Value of the Details
On this week's podcast, I dig into the importance of details. I share 4 reasons you need to pay attention to details when you create content and 4 reasons when you consume content.
As an added bonus, you can download the FREE Blog Detail Checklist by clicking on the button below.
Click Here to get the Blog Detail Checklist
This checklist gives you multiple items you need to check before you hit that publish button. Don't drive your audience away due to silly mistakes and a lack of attention. Make sure you grab the checklist today!
Why You Should Pay Attention to Details When Constructing and Consuming Content
Here are 4 key reasons why you need to pay attention to the details prior to publishing.
It makes you look more professional
Proves that you care
The flow of your writing is preserved
Shows you value your reader
And 4 reasons you should look at the details when consuming content.
Value may be hidden in the weeds
You never know what you might find (remember the Pizza Hut rescue!)
You may be doing something wrong
You may miss an opportunity
5 Things I Learned (5TIL)
In this week's 5TIL I discuss:
Again, don't forget to grab your FREE Blog Detail Checklist by clicking on the big green button below.    
Click Here to get the Blog Detail Checklist